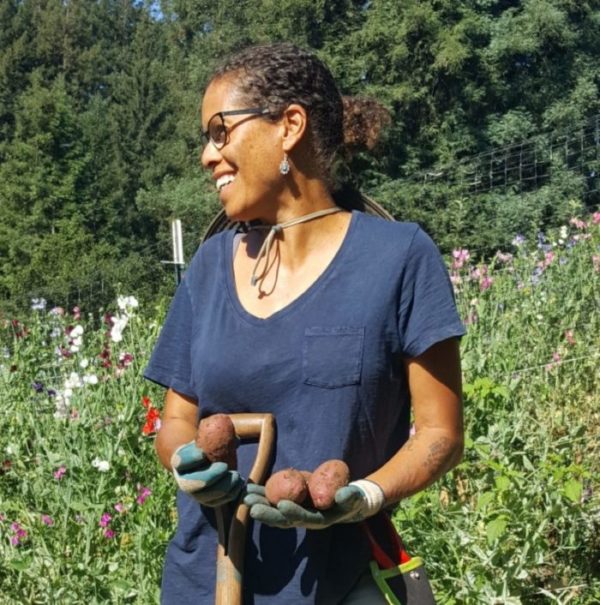 NEW INTERVIEW! Veganic gardener and food justice advocate Liz Ross speaks agroecology and animal liberation.
We are thrilled to have a new veganic profile up! We spoke with Liz Ross, a veganic gardener with a background in animal rights, food justice and prison system reform. All of this led her to study food justice, agroecology, horticulture and permaculture to get to the root of the issues. In this profile she speaks about all of this and shares her thoughts on incorporating animal liberation into the project of changing our food systems.
Liz Ross also recently spoke at the People's Counter Mobilization to Transform Corporate Food Systems as part of the only veganic or vegan group participating in this important international uprising. Watch her intervention at 2:43!